Intuitive bodywork is a massage-based therapy that addresses not only skin, muscle and the other soft tissue of the body but the "heart" of what those tissues are experiencing and expressing. The texture of our beliefs, mental, emotional and spiritual, is housed in the substance of our bodies, not just our heads, as is most commonly believed. Massage therapists and others have known this for a long time and is the reason that so often in a massage session clients will experience something that seems magical - the therapist, without any previous knowledge, begins to treat the area(s) of the body most needing attention. This is the sensitive nature of our true bodymind at work. Another thing that occurs regularly in bodywork sessions is the "irrational" rise of strong emotions and memories of past events. "Muscle memory" is a commonly experienced event and this is true even if you have not had the experience personally. The body is a record keeper, it dosen't forget anything. All past traumas both physical and emotional are stored in the body. As an intuitive bodyworker Deana can help you to clear the "imprints" or memories stored there.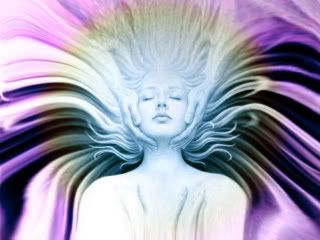 Massage Modalities
Modalities include but are not limited to Therapeutic Massage, Neuromuscular re-education, Deep Tissue Massage, Prenatal massage, Cranial Sacral Therapy, Trigger Point Therapy, Aromatherapy, Reflexology, Healing Touch, Swedish Massage, Shiatsu, Chakra Balancing, Chair Massage, Myofacial Release, and Sports Massage.
Deana is licensed in the state of Florida #MA3952 and also nationally certified in therapeutic massage and body work through NCTMB #390273-00.
Paradise Spa
174 107 AVE
Treasure Island, Fl 33706
Disclaimer: Any opinions and/or services provided by Deana Terry are not intended to be considered medical advice, and at no time are intended to diagnose, treat, cure, or prevent any disease. Complimentary healing is not considered a substitute for medical attention when needed.



Private yoga sessions are a great way to receive personal attention and support from your yoga teacher. This will help to ensure your postures are being performed properly so that you receive the most out of your yoga practice. All levels of students are welcome. From beginnners who are new to yoga or more advanced students that have been studying for awhile.

Yoga has both preventive and therapeutic benefits. It has been shown to offer both physical and mental benefits to the body and the mind.
The many physical benefits of hatha yoga are: it improves flexibility and muscle joint mobility; strengthens, tones, and builds muscles; corrects posture; strengthens the spine; eases back pain; improves muscular-skeletal conditions such as bad knees, tight shoulders and neck, swayback and scoliosis; increases stamina; creates balance and grace; stimulates the glands of the endocrine system; improves digestion and elimination; increases circulation; improves heart conditions; improves breathing disorders; boosts immune response; decreases cholesterol and blood sugar levels; and encourages weight loss.
The mental benefits include: it increases body awareness; relieves chronic stress patterns in the body; refreshes the body by relieving muscle strain; relaxes the mind and body; centers attention; sharpens concentration; and frees the spirit.

Please call to set up an appointment with Deana 727-278-1799

$75.00 Single Person
$25.00 each addition person
All classes are 75 minutes in length.
In the comfort of your home or another creative venue.